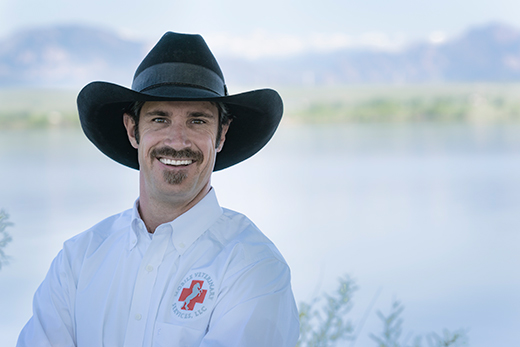 I was born and raised in Boise, Idaho. Throughout my youth, I spent as much time in the wilderness as possible, hunting, fishing and doing anything that put me outdoors. Early in my life, horses were another form of transportation and a way to have fun. It was around age 12 that I began to truly love the company of a horse and search for a way to make them a permanent part of my life. With my general love for animals and a desire to constantly learn, I decided I would become a veterinarian.
With no desire to leave the West, I came to Colorado State University for my undergraduate degree and stayed to get my DVM. The opportunity with Mobile Veterinary Clinic fell at my feet after attaining my DVM in 2002. I worked for Dr. John Young for 5 years and then purchased the practice in 2007. Mobile Veterinary Services is the only job I have know in my adult professional life. My love of learning pushes me to continually seek knowledge to better understand and treat my equine patients. Lameness and equine dentistry are particular passions of mine and I continue to further educate myself to have a deeper understanding of these fields and to better serve my patients.
Family has always been an important part of my life. In 2011 I met my wife Jeanine and we have raised our four boys in an animal saturated house! We have had a host of pets- hamsters, guinea pigs, turtles, geckos and of course dogs and horses. Though Jeanine was often my emergency technician, Covid changed our lives, as it did for everyone. In March 2020, she joined me in managing our practice and rides in the truck as my technician.
Between the obligations of my practice and my family, I still try to set aside time to do two of my favorite things – ride my Quarter Horse gelding, Rome, and enjoy the back country. Luckily, I am able to spend several weeks a year combining those activities as I recharge my batteries in the outdoors and enjoy the company of a horse.
"There is something about the outside of a horse that is good for the inside of a man." – Winston Churchill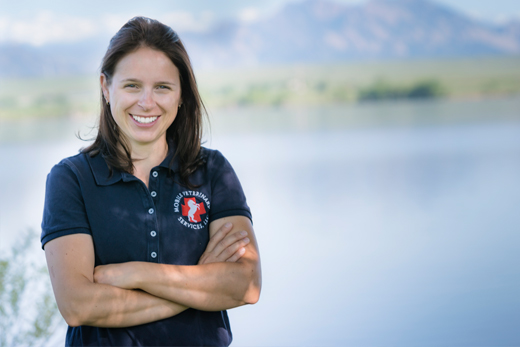 Horses have been in my blood since I was four, when I skillfully negotiated for riding lessons in exchange for exemplary behavior at the ophthalmologist's office. Little did my mother know that that agreement would ignite a passion for horses within me that has heavily shaped both my hobby and my career.
Whether through 4H and Pony Club as a youngster, an exercise rider at the local racetrack, or flying over the cross country course as an avid eventer, I am always most at home on the back of a horse. My herd consists of a retired event mare, Allez, who lives a spoiled life in the mountains of Evergreen, and my 15yo OTTB mare Bailey who, after racing at the track and playing polo, has now found a niche in the dressage world after deciding jumps are just too scary to make a career. In my free time I'm either on the back of a horse, traveling to lands near and far or hiking in the Front Range.
Born and raised in Rochester, NY, I attended college at Rensselaer Polytechnic Institute, with the intention of graduating as an aeronautical engineer and seeking employment in the aerospace industry. Boy, was I mistaken! After a brief foray as an engineering student, I realized a career without horses was no life at all and shifted my focus to vet school. Several years later, I graduated from the University of Minnesota College of Veterinary Medicine, having also attained my certification in animal chiropractic work from the International Veterinary Chiropractic Association.  I later went on to become certified in veterinary medical acupuncture, a journey which led me to meet and eventually recruit Dr. Kate Baer into MVS.
As a continuous learner, I am constantly seeking new ways to better serve my patients and clients.  I routinely attend continuing education seminars to expand my knowledge base while also sharing that knowledge with clients in the form of hands-on client education seminars.  In addition to equine chiropractic care, my veterinary interests also lie in ophthalmology, endocrine diseases, nutrition, rehabilitation, and lameness. I strive to provide a whole-horse approach to veterinary medicine, and I look forward to serving both you and your horse in the future!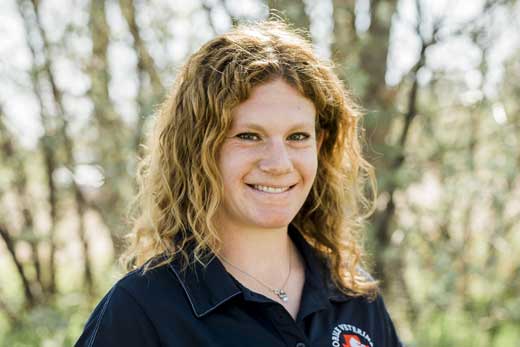 I grew up outside of Philadelphia, Pennsylvania, spending as much time as possible at the barn. After begging my parents, much babysitting, saving, and stall cleaning, my dream of having my own horse finally came true when I was fourteen. With my first horse, Perfect Timing, I competed mainly in the hunter divisions as a junior. I continued riding in college, serving as captain of the varsity intercollegiate equestrian team while pursuing a dual major in biology and French. After college, I spent a year teaching English in rural France (and also taking riding lessons in French!) Still, equine veterinary medicine remained on my mind, and I returned to the U.S. to attend veterinary school at the University of Minnesota. Following graduation, I completed a one-year internship with an equine referral and ambulatory practice in New Jersey, then returned to Pennsylvania to join an equine ambulatory and racetrack practice. While working at the track, I acquired my second horse, Celtic Wonder, and we had the incredible opportunity to compete at the 2016 Thoroughbred Makeover. After nearly 4 years in Pennsylvania, I was ready for a change in scenery, so I relocated to Colorado in the spring of 2017.
I love the variety and challenge of equine ambulatory practice, but I am especially passionate about geriatric horse care, dentistry, wound management, acupuncture, emergency medicine, and lameness/podiatry. Providing advanced, high quality equine care is my priority. I continually strive to offer my clients the most current treatment options and information. I'm excited to offer acupuncture services and look forward to adding new skills and services to continue providing comprehensive care for your horse.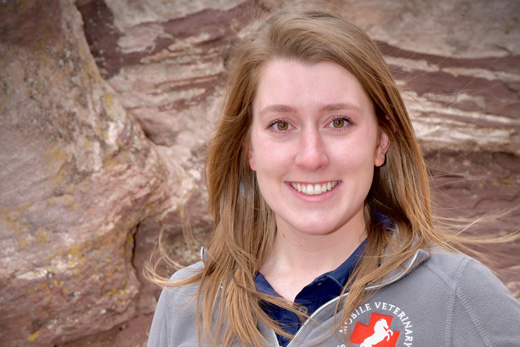 I grew up in Colorado and participated in a wide variety of equine activities. I was a proud member of Douglas County 4H and have competed in several different western performance disciplines. I worked as a polo groom throughout high school and regularly volunteered with equine therapeutic riding programs. I even had a short stint in the hunter-jumper ring! I started working with the wonderful people at MVS during the summer of 2016 and had the privilege of being Dr. Hartman's technician for a few months. I feel so incredibly lucky to be able to come back and join a team that I already know and love so dearly.
I attended Colorado State University for my undergraduate education, where I studied biomedical science and microbiology, and published research on antibiotic resistance in a veterinary setting. With no desire to leave my incredible home state, I continued my education at the Colorado State University College of Veterinary Medicine and completed the large animal clinical track, focusing on equine and livestock medicine. I absolutely love the variety that comes with ambulatory practice and have strong interests in dentistry, nutrition, reproduction, and preventative medicine. I believe that an ounce of prevention is worth a pound of cure, and enjoy working with people to create thoughtful, realistic plans that will help keep their equine partners in top shape.
In my free time, I enjoy exploring this beautiful state we live in. During my time off, you will find me riding a mountain trail with my horse, hiking with my loyal partner (and the newest member of the MVS truck dog crew) Moxie, or tending to the small herd of Black Angus cattle that my partner, Harrison, and I co-own.
I am so excited to continue to be here in Colorado and to be working with such a wonderful team and group of clients. I can't wait to work with you!
As far back as I can remember, horses were my passion. As a member of a distinctly non-"horsey" family, I had to find creative ways to interact with horses. Every year at our family summer camp, I would spend as much time on trails rides as possible, to the exasperation of my cousins. I managed to talk my parents into some horseback riding lessons at a local barn close to my house, which unfortunately didn't last long since the barn decided to "close to the public" and not allow non-horse-owners to ride. Probably the most significant equine experience of my childhood was working at a local therapeutic riding center – I learned so much from the horses about equine behavior and communication, which really solidified my passion for these amazing creatures.
I went to undergrad at the University of Vermont, where I majored in Animal Science with a minor in Biochemistry. I was also a student athlete on both the cross country and track teams. At Vermont, I was able to expand my knowledge of horses both in the classroom and at the student-run co-op barn on campus. After college, I took several years off to run professionally for the Atlanta Track Club. I started veterinary school in 2016 at UC Davis, where I continued to throw myself into every equine opportunity I could find. It was at Davis that I discovered my love for donkeys through a program that allowed students to train feral BLM burros with the goal of finding them good homes. Naturally, I adopted the first donkey I trained (named Pablo) in my first year in veterinary school and the rest is history.
After graduating from UC Davis in 2021, I worked as mixed animal veterinarian in Pueblo, Colorado. I realized pretty early on how much I missed equine practice and was lucky enough to discover Mobile Veterinary Services. What I truly love about being in general practice is being able to forge long-term relationships and a deep level of trust with both clients and patients. My main interests currently lie in preventative medicine, surgery, and equine behavior, but I am always excited to learn new things and expand my horizons. I feel so incredibly lucky to be able to work in the equine world and look forward to working with you and your equine partner(s) in the near future!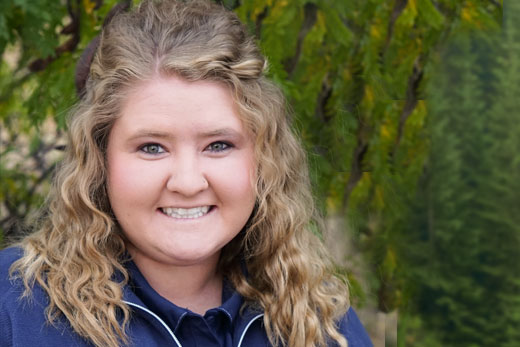 There was never a doubt from a very young age that I had a passion and love for animals. I am from Briggsdale, Colorado, a small ranching /farming community located in Northeastern Colorado. My family has homesteaded and ranched in Briggsdale for over 100 years. I guess you could say I was born with it in my blood. I was fortunate and blessed growing up on a ranch gave me the ability to start riding horses and being around cattle with my family at the early age of four. I knew right away that I was happiest when I was horseback. I started competing in Junior Rodeo and Ranch Roping at age eight. I continued until I graduated high school. Today I still love to ranch rope and train colts. Even though I have had several horses over the years, it was only last year when I purchased my first horse on my own. She is a 4-year-old quarter horse that I am proud to say I have not only started and done all the groundwork, but with little help from a great trainer and friend, I have a well-started mare that I can now rope, gather and someday compete on. I am excited for the opportunity to learn and grow with such amazing people at the Mobile Vet. It's not every day you get to do something you love.
My grandparents have always had horses and have been involved with the rodeo ever since I was a little kid. Although I did not spend a whole lot of time around them they have always been a part of my life. I attended and graduated from Pomona High school where I played baseball and golf. When I turned 18 I was given the opportunity to be a wrangler on the big 3R ride. This sparked a greater love and passion for horses. I attended Colorado State University for a year, but eventually realized that I wanted to work and get some real world experience. This eventually lead me to become a technician for Mobile Vet where I work with my mom (Jeanine), stepdad (Dr. Baird), and my grandma (Kristy).
Growing up in Southern California, I spent as much time as I could around the barn and found my way onto the back of as many horses as possible. The unique opportunity that interning and working for various trainers, the caretaking of two ranch horses retired from Texas, as well as participating in Pony Club and competing on my High School Equestrian Team allowed me to explore the industry and lifestyle that I have had a passion for since I was able to walk. After graduating from High School, I followed my passion for horses into college, at the University of Findlay in their Equine Program, where I competed on the English IHSA Equestrian team. Since then, I have traveled and moved across the country several times, working every job there can be in a show barn from southern CA to northern VA, guiding rides in two national parks, and eventually spending 5 years running heavy equipment for a construction company building road grade.
My love for horses is rivaled with my desire to be in mountain terrain. Being an avid hiker and snowboarder, I decided it was time to combine the two once more and move back west and delve back into the horse industry. My paint gelding, Hobbes, and road trip extraordinaire cat, Scrap, made the move with me, making it 5 states and counting that we have gotten to explore together.
I have always desired to learn as much as possible, from as many different teachers and mentors as possible. Learning more about the different treatments and modalities that are now available to horses is distinctively fascinating and allows me to explore a side of the industry that I have had a heavy interest in for quite some time, and I truly appreciate the whole horse mentality that MVS exudes.
Inventory Manager & Student Coordinator
I grew up on farms and ranches all over Kansas. Horses were a part of my childhood, but I had lost touch with that passion until I met my husband in 2011. Being married to the equine vet (Dr. Baird) means I spend a lot of evenings and weekends in the truck or the office. Our son, Cayden, often accompanies us on emergency calls and it has been a positive influence as we raise him to be a strong young man. As a small business owner myself, I understand the special relationships we have with our clients and I enjoy working and growing our business together, as a family. I love the change of pace working at MVS gives me and I love that I learn something new every single day.
I grew up horseback and have been a horse owner my whole life. Working for MVS allows me to work with horses and keeps me connected with the horse community. For the last 25 years, I have been involved in the local community rodeo, serving both on the board and as president. Although now retired, I enjoyed being a volunteer firefighter for 15 years. Now, in my free time, I work with my pup, Charlie, or ride as a mounted ranger for Jeffco Parks with my husband, Dale.
I am a Colorado native, growing up in the southwestern suburbs of Denver.  I caught the horse bug when I was 9 or 10.  My parents were told that I would outgrow it – they're still waiting.    I rode with the Westernaires Mounted Drill team from Jefferson County as a youth, where I met my husband.  We are both currently volunteers for the organization.   My family consists of my husband of almost 30 years, our two teen daughters, five horses, two dogs, four cats, assorted chickens, a guinea pig, and fish…  I spent the bulk of my career working for the State of Colorado – most recently in financial and policy analysis.   I continue to work part time for the State, and part time at Mobile helping coordinate office activities.  I am blessed to be able to work with a great group of people who have cared for my horses for over twenty years.
Mobile Vet Services is my partner in keeping my old horses happy, my foals healthy, and my polo ponies playing soundly. Dr. Baird has been my vet for over 10 years through countless routine and emergency calls. He is experienced, knowledgeable, and compassionate. I appreciate his sense of when something is a problem and his reassurance when it is not. He has an amazing ability to explain potential treatment options and will refer when needed. In the past year, I've also gotten to know and depend on Dr. Hartman. What an asset she is to MVS! I recommend MVS to my boarders and friends for all their vet needs. I will continue using MVS for as long as they will have me and my herd of horses!

Whether using MVS as an owner or a professional trainer, I trust MVS can provide the services I need. I am currently a professional horse trainer in the Golden area specializing in Western Dressage performance horses. Through this journey of training, I have developed a trusting and educational relationship with both Dr. Hartman and Dr. Baird. They have been by my side through everything horses can possibly throw at me. They have taken the time to educate me and ensure I have a full understanding of the diagnosis and treatment plans for my personal horses and my client's horses.

horse trainer and owner

I have worked with both Dr. Hartman and Dr. Baird from MVS and couldn't recommend anyone better suited to take care of horses, from emergencies to routine maintenance. I operate a boarding facility of 30 horses and they are the veterinarians I recommend to everyone that comes into my barn. I respect that they are always very detailed and informative as well as providing the utmost quality of care for the animal. If you're looking for a caring, friendly, knowledgeable equine veterinary service, you have found the best with Mobile Veterinary Services.

Conifer Stables

As a barn manager and owner, I have been using Mobile Veterinary Services for both my personal and lesson horses for the past two years. I am continuously impressed by the high level of care and significant consideration they provide to each individual horse. Drs. Hartman and Baird are excellent at providing multiple treatment options to best meet the needs of horse and client, as well as utilizing their broad network of veterinary specialists. From routine lameness exams to midnight colic calls, their passion, professionalism and expansive knowledge base makes them my go to veterinarian for both personal and boarder horses alike.

Manager and Owner at A Rising Star

I've been a loyal customer of MVS for the past seven years and I am very satisfied with the superior service, highest level of expertise, and compassionate care they've afforded my horse. As a competitive Level 3 Western Dressage rider, my horse and I train six days a week and compete throughout the summer and fall. Given this investment of time and money, I will only settle for the best when it comes to healthcare of my horse. Certainly, I use MVS for the usual vaccinations, dentals, health certificates, and Coggins tests. In addition, while I have been blessed with a healthy horse, there was a time when he coliced. MVS arrived quickly to address the situation. In addition to the day-to-day health care requirements, MVS has assisted me in my desire to take a proactive approach at keeping my horse sound and performing at his peak level. This has included biomechanical evaluations including radiographs, saddle fitting, foot/shoeing assessments, and chiropractic adjustments. MVS has also provided my farrier with radiographic information to optimize the trimming of my horse's hooves. As a testament to this level of care, my horse finished the show season by earning two first-place finishes at the 2018 WDAA World Show. I've also recently used MVS for a recent pre-purchase exam of a horse I am importing from Europe. They were very thorough in their assessment, corresponded with the overseas veterinarian, and consulted their colleagues to get additional input regarding identified anomalies. The resulting report gave me insightful information, with which to make my purchase decision. Finally, the folks at MVS are professional and show respect by arriving on time for appointments (or call if they are running late). Further, they provide in-depth explanations, which, as someone who craves knowledge, I greatly appreciate. And, most importantly, they truly have your horse's best interest at heart. Sincerely, Mark Gilbert and 'Butters'

"Dr Baer and MVS are some of the best vets I have had the pleasure to work with! Their knowledge and compassion is unmatched in the business. No matter who you get in an emergency they always take the time to make you feel taken care of and like you're the only client they have. They also help to explain things to you about your horse and treatment options. When you use MVS you can sleep well at night knowing your equine friend is in good hands! I can't say enough good things about MVS!!"